Check out the map of air quality in the United States. The RED areas have some of the worst air quality in the nation. To take a closer look click on the map below and then your state.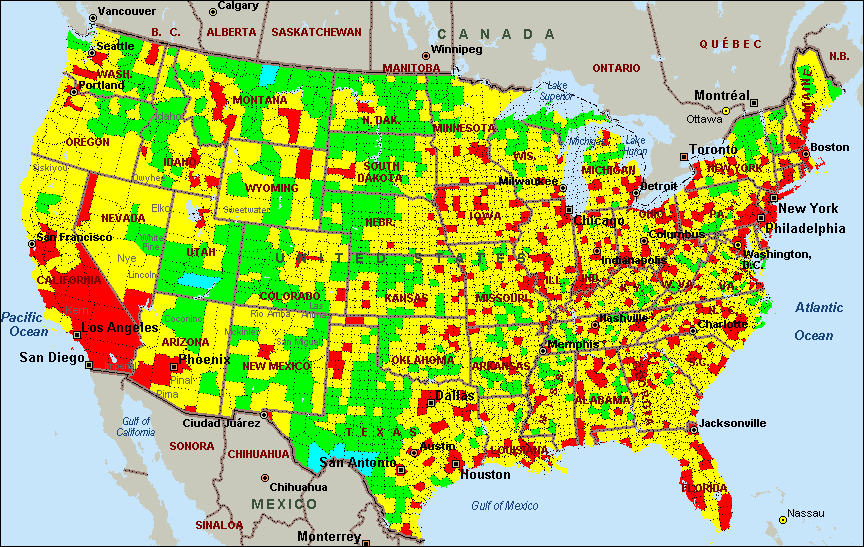 You may not be able to do anything about outdoor air quality, but you can inside your home. Some simple steps you can take are:
Take smoking outside
Wash sheets and blankets weekly to reduce dust mites
Reduce dust build-up by dusting regularly with a damp cloth and vacuuming
Control pests by using bait and traps instead of spraying insecticides
Control moisture in your home to control mold
Use exhaust fans when cooking and showering
Fix leaky plumbing or other unwanted sources of water
If you're interested in doing more for your indoor air quality RainSoft air purification systems treat the entire home, not just one room. Our systems mount directly into the ductwork of your home, providing cleaner, fresher air throughout the entire house. With advanced UV light and ozone lamp technology, the AirMaster Ultra system eliminates airborne contaminants in your home.
Contact:
1394 NE 48th St
Pompano Beach
, 
FL
33064
Phone: (954) 709-6014
RainSoft of Florida, an authorized RainSoft Dealer.
Or you can locate a RainSoft Dealer near you.
To read what people in your area are saying about RainSoft, check out RainSoft Reviews.